We recognize that all of our patients are unique and deserve to receive dental care that reflects their individual needs. Our experienced and talented dental team is committed to working with you and your family to create a comfortable, stress-free, and rewarding dental experience every time you visit our practice.
We are pleased to welcome you and your family, and we look forward to working with you!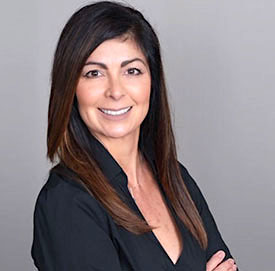 Brenda
Hygienist
I attended Clover Park High School in Lakewood and received my Bachelor of Science degree in Dental Hygiene from Old Dominion University. I also have an Expanded Dental Hygiene license. I have been working in the dental field since 1996 and I joined this practice in 2005. My role as a hygienist includes polishing and debriding dentition, evaluating tissue health and quality, as well as providing periodontal therapy and maintenance. A significant part of my job involves patient home care education, and I provide guidance and encouragement for successful home care follow through.
I love interacting with patients and informing them how their oral health relates to their general health, and how I can help them achieve their health goals. I also love working with Dr. Smith and the rest of my team at Dentistry NW. Dr. Smith's a great mentor and I've developed better communication skills, diplomacy and empathy from working with him. He gives everybody the benefit of the doubt and shows us all how to be more kind and generous.
I've been a long-time resident in this area and my parents, brother and sister all live locally as well. I have 2 kids and I'm also a pet parent to 2 cats, Bella and Lulu. I love animals, fitness, nutrition and sunshine!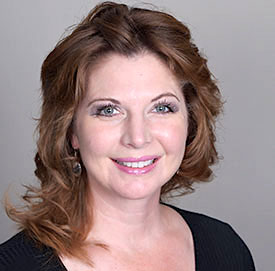 Joni
Hygienist
I received my AAS in Dental Hygiene from the College of Southern Nevada and began working at this practice in 2005. As a hygienist, I coach patients on home care that can have a positive influence on oral and overall health. My favorite part of the job is being involved in changing patients' lives for the better by spending time with them. What I love about working at Dentistry NW is that our team has a sense of humor, respect and compassion for each other and for the patients we work with daily. When not at work, I enjoy baking and cooking, as well as hiking.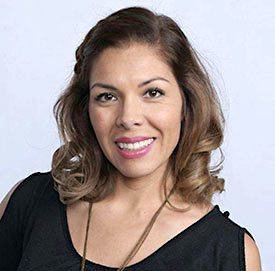 Jessica
Hygienist
I entered the dental field in 2007 and worked at the front desk answering phones, scheduling appointments and planning treatment. After earning my Bachelor of Applied Science in Dental Hygiene and EFDA certification, I joined Dentistry NW in December 2018. As a hygienist, I love creating bonds with patients and helping people improve their overall health by raising awareness about the oral-systemic connection.
I really enjoy working with everyone at Dentistry NW. Dr. Smith has a great sense of humor and is very easygoing. I also like that he stays current on developments in the dental field and applies that in his practice. Brenda and Joni are amazing clinicians and I admire their knowledge and work ethic. Angela, Anita, Pauline and Erin are always happy to help, and are amazing with patients. Nicole and Kelsey in the front office are always helpful and very kind to patients. This team makes going to work exciting!
I have been married to Julio for nine, almost, ten years. We have two children, a boy aged 8 and a girl aged 5, as well as an Australian Shepherd named Oso, and they all keep us busy and active. As a family, we enjoy hiking, camping, traveling, gardening and cooking. I love volunteering and I try to find opportunities to serve and give back to the community whenever I can. In the last couple of years, I have volunteered at the King County Seattle Clinic, church activities and school events, coaching my kids' cross country team. I also went on a dental hygiene mission trip to Peru in 2019.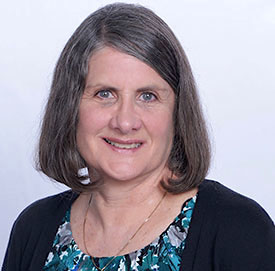 Pauline
Dental Assistant
I attended Clover Park Vocational School for dental assisting and I have been with this practice since 1993. Although my job is to assist the doctor, I feel what's even more important is being there for the patient. I try to make every appointment a great patient experience and I try to help patients be informed about their treatment. Knowing that I am helping people is the favorite part of my job, and it is important to me that I'm able to work in an office where patients are treated as family. I have really enjoyed working with so many wonderful people over the years, and I have made many friends with patients and coworkers.
My husband and I just celebrated our 40th wedding anniversary. We have 3 daughters, 3 awesome sons-in-law and 9 grandchildren who are the highlight of my days. When not at work or with family, I enjoy working in my yard and spending time in my sewing room.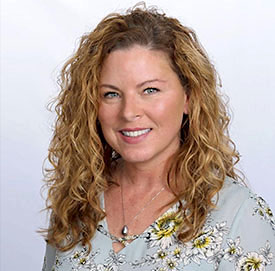 Erin
Lead Dental Assistant
I attended the Clover Park dental assisting program and have been working in the dental field since 1998. I joined this practice in 2009 and am the Lead Dental Assistant. My job entails assisting the doctor and helping out other team members, and I enjoy working in such a caring and fun group. But what I love most is helping patients every day!
Outside of work, I love spending time with my kids and grandkids. I also love animals, especially my four fur babies. Leisure activities that I enjoy are photography, walks in the park and a good movie.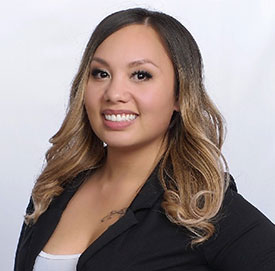 Anita
Dental Assistant
I began working in this office and in the dental field in 2012, after receiving my dental assistant certificate. My primary duties include assisting Dr. Smith chairside in dental restorations and oral surgery, as well as taking all the necessary steps to support Dr. Smith in creating successful implant restorative outcomes. This entails communicating with referring offices and implant manufacturers to obtain the right parts, and ensuring the parts are on-site and ready for patients when they come in for their restorations. Oh, I'm also tasked with making fun of Dr. Smith!
I love bonding with our patients, sharing stories, and swapping ideas and recipes! One of the most gratifying aspects of my job is seeing the happiness on a patient's face after a complex anterior restorative case. It's also heartwarming to witness patients with prior negative experiences progress from needing every available sedation to not needing anything at all, because they trust us completely.
Our team shares the same mission when it comes to the care of our patients. We help each other ensure that our patients are comfortable in their chairs and their concerns are addressed.
I was born on the beautiful island of Guam and moved to Tacoma at the age of eight. I'm a mother to a gorgeous little girl who is a black belt in karate and pet parent to a one year old bully puppy named Blitz.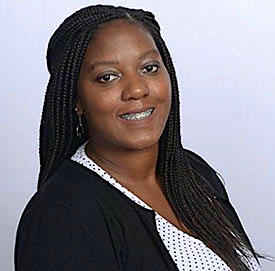 Angela
Dental Assistant
I received my RDA certification from Everest Technical College in 2014 and joined Dentistry NW in 2015. My primary duties include preparing the operatories and ensuring that all the necessary instruments and materials are ready for procedures, bringing patients into the treatment rooms, as well as seating and informing them of their treatment so that they know what to expect. I also provide chairside assistance to Dr. Smith and perform an extensive array of laboratory work, including fabricating in-house retainers, night guards, sports guards, study models and temporary crowns.
My favorite part of the job is getting to know the patients and building relationships with them. I also love that our entire team is highly motivated by the goal of giving our patients the best dental care in a warm and friendly environment.
Outside of work, I love sports, taking walks, listening to music and playing the piano. I have an amazing little boy who means the world to me and we also have a dog. Family time is precious and I love cooking family dinners and going on random weekend getaways with them.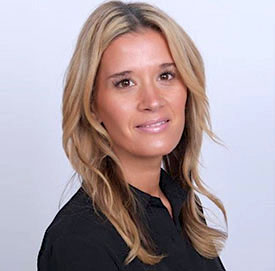 Nicole
Treatment Coordinator
I joined this office in 2019 but have been working in the dental field since 2004. Having been in this field for an extensive period of time has given me the opportunity to develop a broad background in family dentistry, endodontics and oral surgery.
As treatment coordinator, my job entails outlining dental options for patients, providing payment plans, answering phone calls and emails, scheduling treatment, verifying insurances, managing digital X-rays and doctor correspondences. However, my favorite part of the job is interacting with the patients. I love how we all have the same goals for our patients and that we all work so well as a team. Patients can see this and they know they get the best care here.
My twin sister, Jessika, and I were born in Newport Beach, CA. My family moved to Washington in 1979 and we were raised in Lake Tapps. My parents live in downtown Puyallup and they live life to the fullest! I am a very proud mom of a 19 year old son, Jace, who is my everything and I have two nieces that are just as sassy as their aunt! I have been blessed with an amazing husband, Brent, who's been a journeyman plumber for 24 years and I'm honored to be a stepmom to his 5 kids and a bonus grandma to his first grandson! In my downtime, I like to watch football, go to wineries, travel and spend time with my family.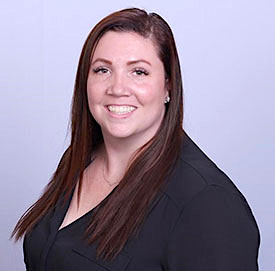 Kelsey
Scheduling Coordinator
I started working in the dental field in 2011 and I have an AA degree in dental assisting, as well as an orthodontic assistant certificate. I joined Dentistry NW in 2019. As Scheduling Coordinator, I am the first person you see when you walk through the door. I handle incoming calls, schedule patients, update patient information and check insurances. But my favorite part of the job is making our patients smile!
I love working at Dentistry NW because I love the team's upbeat and positive attitude. They keep the office fun and professional, and they are always putting the patients' care as their number one priority.
I was born and raised in Tacoma, where my parents and sibling still reside. I have been blessed with an amazing son, Gavyn. When I am not at work, my son and I spend a lot of time with family and friends going camping, playing sports and enjoying the great outdoors.