We recognize that all of our patients are unique and deserve to receive dental care that reflects their individual needs. Our experienced and talented dental team is committed to working with you and your family to create a comfortable, stress-free, and rewarding dental experience every time you visit our practice.
We are pleased to welcome you and your family, and we look forward to working with you!
Cristi
Office Manager
I began my dental career as a Certified Dental Assistant in 1992. I was in the clinical setting for about 10 years as a lead dental assistant, before transitioning to the front office. I have maintained my Registered Dental Assistant (RDA) license. I truly feel my background and education allow me to serve our patients at the highest level!
I take care of all aspects of the front office, from scheduling to insurance, from helping patients understand their treatment to helping patients coordinate with any specialists we may need to enlist to aid in their care. There is no task that I will not help with when it means providing the best care possible for our patients.
The patients are my favorite part of the job! I love forming relationships with them, so that they know they have an advocate in me. The dental office is NO ONE's favorite place to be. I am here so patients know they are welcome, well cared for and valued!
I joined Dentistry NW in 2022 and I feel like I am part of the best clinical team around! Dr. Smith has such an enormous heart for his patients and his team, and our three clinical assistants are TOP NOTCH. Their dedication, in this day and age, is not something commonly seen. Dentistry NW is so blessed because of that!
I have been married to my best friend, Jay, since 2005. We are a blended family. We have my bonus son, Zack, who has given us two amazing grandbabies, Natalie and Johnny. We also have my daughter, Jordan. We are blessed to all live within 35 minutes of each other! Jay and I also have three cats, Morgan, Bruce and Church, and one dog, Cooper. We love golfing (those are our date days). When I am not at the dental office, you will find me baking, cooking, crafting, and lifting weights!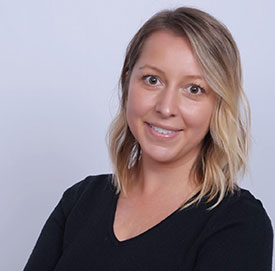 Rheanin
Hygienist
I have been in dentistry for 15 years. I got my Associate's degree in dental assisting in 2008 from Clover Park Technical College. I worked as a dental assistant for eight years, then went back to college for dental hygiene. I graduated from Pima Medical Institute with an Associate's degree in dental hygiene in 2017.
I starting working temporarily at Dentistry NW a little over a year ago. I loved the office and everyone that works here, and decided to make it a permanent office for me. I love being able to share my knowledge of dental hygiene with my patients. I consult each patient on how to care for their oral hygiene, as well as focus on their needs and what is best for them.
I was born and raised here in Washington. I lived in Eatonville for 13 years and now live in Puyallup. On my off time, I take my dog to parks and enjoy spending my time outside. I love spending time with family and really enjoy the beach and sunshine. I also watch way too many TV series on Netflix.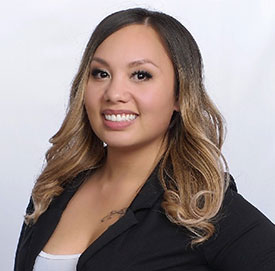 Anita
Dental Assistant
I began working in this office and in the dental field in 2012, after receiving my dental assistant certificate. My primary duties include assisting Dr. Smith chairside in dental restorations and oral surgery, as well as taking all the necessary steps to support Dr. Smith in creating successful implant restorative outcomes. This entails communicating with referring offices and implant manufacturers to obtain the right parts, and ensuring the parts are on-site and ready for patients when they come in for their restorations. Oh, I'm also tasked with making fun of Dr. Smith!
I love bonding with our patients, sharing stories, and swapping ideas and recipes! One of the most gratifying aspects of my job is seeing the happiness on a patient's face after a complex anterior restorative case. It's also heartwarming to witness patients with prior negative experiences progress from needing every available sedation to not needing anything at all, because they trust us completely.
Our team shares the same mission when it comes to the care of our patients. We help each other ensure that our patients are comfortable in their chairs and their concerns are addressed.
I was born on the beautiful island of Guam and moved to Tacoma at the age of eight. I'm a mother to a gorgeous little girl who is a black belt in karate and pet parent to a one year old bully puppy named Blitz.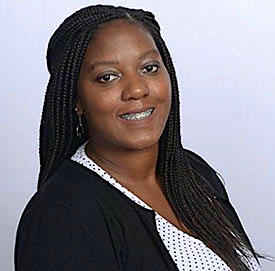 Angela
Dental Assistant
I received my RDA certification from Everest Technical College in 2014 and joined Dentistry NW in 2015. My primary duties include preparing the operatories and ensuring that all the necessary instruments and materials are ready for procedures, bringing patients into the treatment rooms, as well as seating and informing them of their treatment so that they know what to expect. I also provide chairside assistance to Dr. Smith and perform an extensive array of laboratory work, including fabricating in-house retainers, night guards, sports guards, study models and temporary crowns.
My favorite part of the job is getting to know the patients and building relationships with them. I also love that our entire team is highly motivated by the goal of giving our patients the best dental care in a warm and friendly environment.
Outside of work, I love sports, taking walks, listening to music and playing the piano. I have an amazing little boy who means the world to me and we also have a dog. Family time is precious and I love cooking family dinners and going on random weekend getaways with them.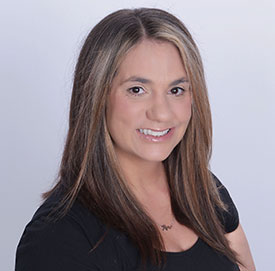 Kari
Dental Assistant
I have been working intermittently at Dentistry NW since 2002. I started working as an office assistant in 2002 and I became a dental assistant in 2005, after attending Bryman Collge for dental assisting and Tacoma Community College.
My job entails assisting Dr. Smith with restorative work, endodontics, crowns and bridges, oral surgery and lab work. I love connecting with patients and providing them with the best care to help create beautiful, happy and healthy smiles. I also love the teamwork at Dentistry NW; it feels like family here!
I was born and raised in the Pacific Northwest. I am engaged to a wonderful man, William, and we have two boys. In our spare time, we love being outdoors and spending time with our families.